Black founder beauty brand Maya Njie Perfume takes its cues from the founder's Scandanavian and West African roots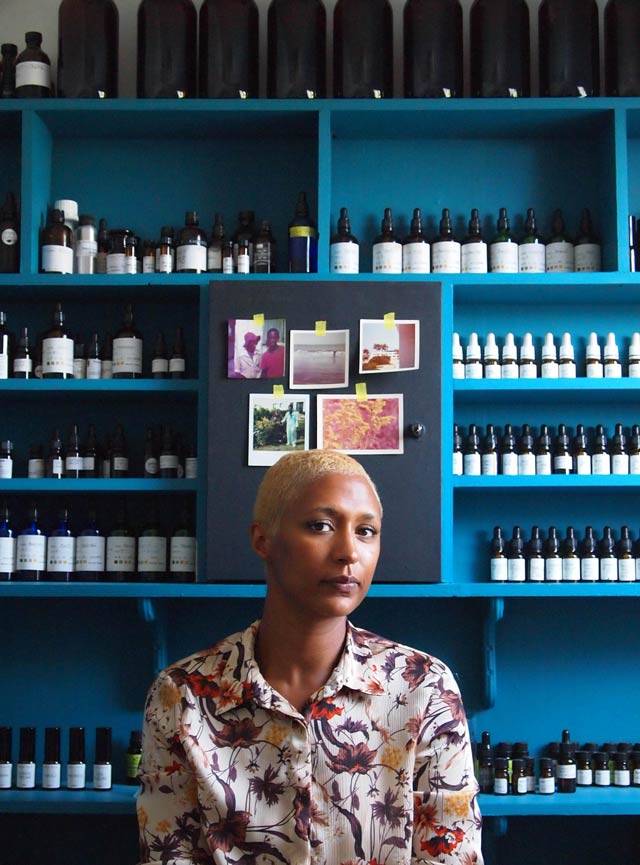 In our continuing coverage of black founder beauty brands, it's the turn of artisanal fragrance brand Maya Njie Perfumes.
Born in Sweden of Senegalese/Gambian and Swedish parents, Maya Njie ((pronounced 'Maia En-jai') moved to London in her late teens. With a background in surface design and photography, she began experimenting with the sense of smell as an added medium to further communicate her work.
Inspired by her Swedish upbringing and West African heritage and rooted in an old family photo album from decades before her birth, Maya set out to capture, by way of scent, these elusive moments in time that otherwise might have slipped quietly away.
Memories, like the small Swedish summer house surrounded by forests, the visits to her grandparents' sparsely furnished flat on Sunday afternoons, Uncle Lars' and Aunt Irene's shotgun wedding… she sought to bottle the spirit of the classic 1970's Scandinavian idyll, combined with the soul of her Gambian and Senegalese heritage.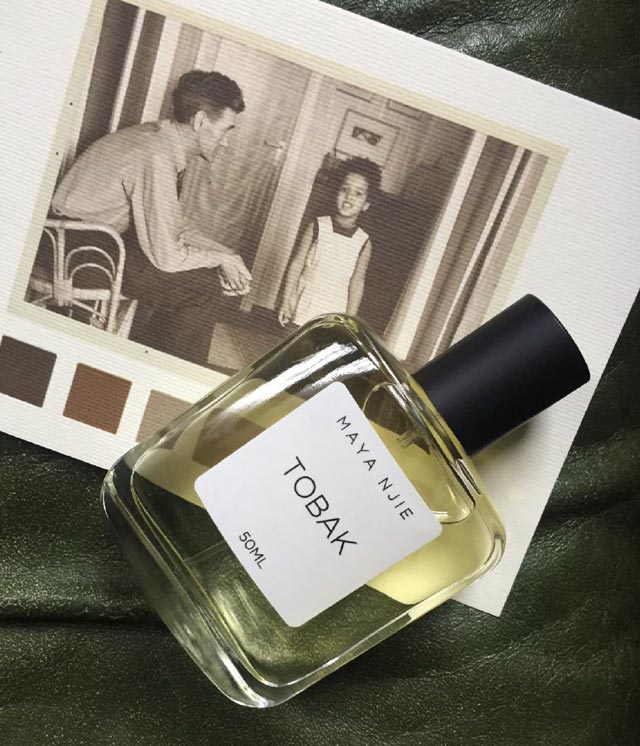 It was while working for The Laundry, an arts hub in London Fields that the young entrepreneur began experimenting with different raw materials and teaching herself perfumery. And it was while wearing her perfumes to work, that visitors and tenants alike showed an interest in her creations. The androgynous, contemporary notes left compelling trails, and soon a band of devotees grew organically over time. Maya Njie Perfumes was founded in 2016.
In 2019, the range of five artisan fragrances were launched in Liberty as one of their new and exclusive perfume brands.
Maya's formulas are developed in her London studio, using a variety of essential oils, aroma compounds and resins and making use of both naturals and synthetics in her creations. Ingredients such as musk and ambergris are synthetic substitutes and do not derive from animal origins. The blends are mixed in small fresh batches, filtered and bottled individually by hand. All scents are all classed as eau de parfums with a generous oil content of 30% on average.
Maya Njie Perfumes
@mayanjieperfumes
---
Black founder beauty brands…