Zanzi Beauty give their top five make-up trends from the runway with examples from their favourite MUA's and influencers on Instagram
By Shana Owen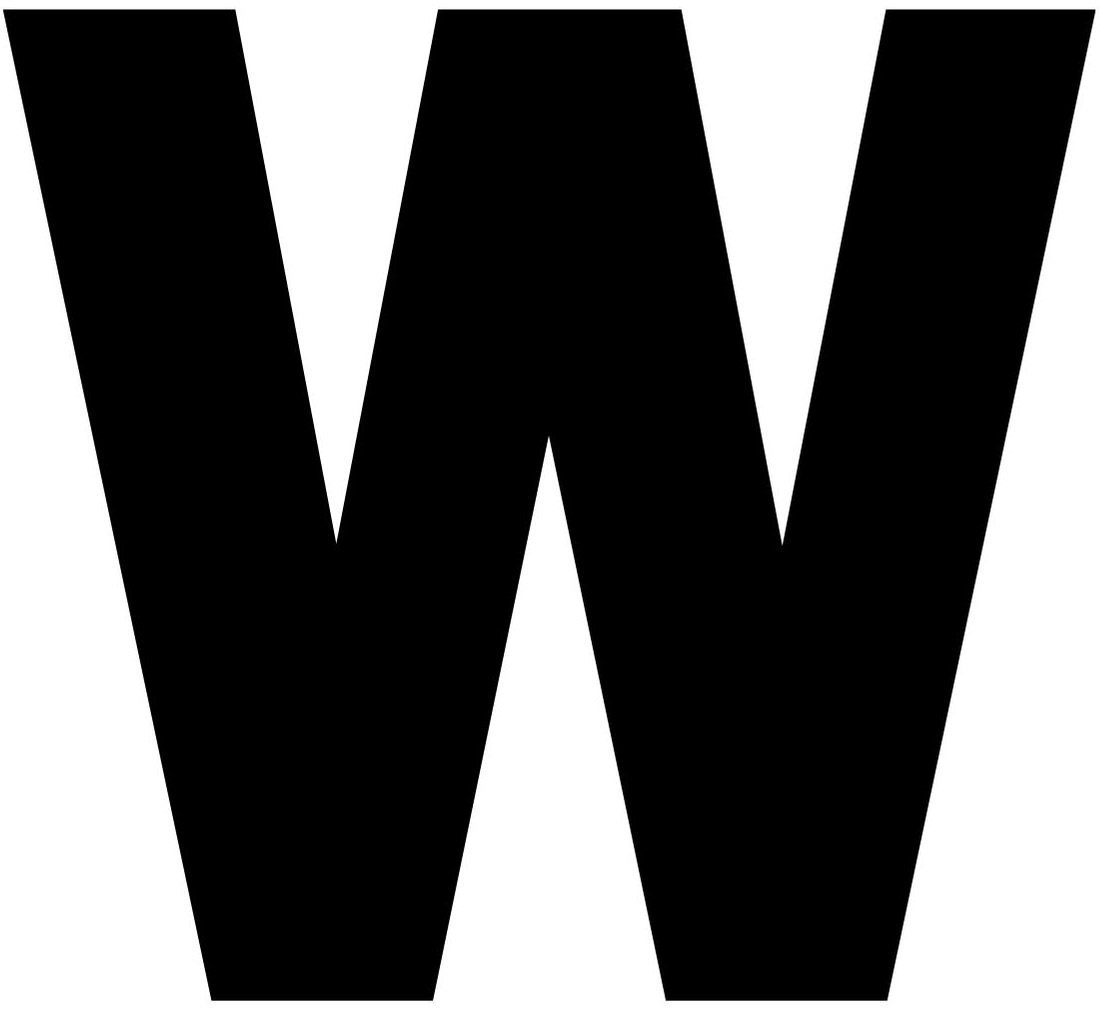 e've just managed to scrape the last of our Halloween make-up off our faces, all our eyes (literally) are now on Christmas and New Year's Eve…
So, what are the Autumn/Winter make-up trends that you should be incorporating in your looks for the party season?
New British make-up brand Zanzi Beauty give their top five make-up trends from the runway with examples from their favourite MUA's and influencers on Instagram.
In general, there are a few key things to note from the runways, the strong eyebrow is not in vogue, rather a soft but present brow is. There were plenty of long fluttering eyelashes, in every style and colour along with line work and the use of striking contact lenses.
The good news for us melanated beauties is that the use of strong vibrant colours was all over the runway!
1. Let's start with the base, your face
It's all about achieving that dewy skin look. Fresh, glowing and super hydrated but notably without the use of shimmers. Pat Mcgrath did this superbly well using foundation and eyeshadows that were neutral. Victoria Beckham and Emilio Pucci both had the dewy skin vibes going on.
2. Adding that touch of sparkle
Nothing says party season more than a touch of sparkle and glitter! Good news for us is that the runway was filled with looks that ranged from 'more is more' metallic eyeshadows from lid to brow, to more subtle looks like a flash of gold over the lid.
A more wearable way to make this look work is to have the rest of the face neutral with all the drama on the eyes. This was the look at Halpern, which had an Ancient Egyptian feel about it.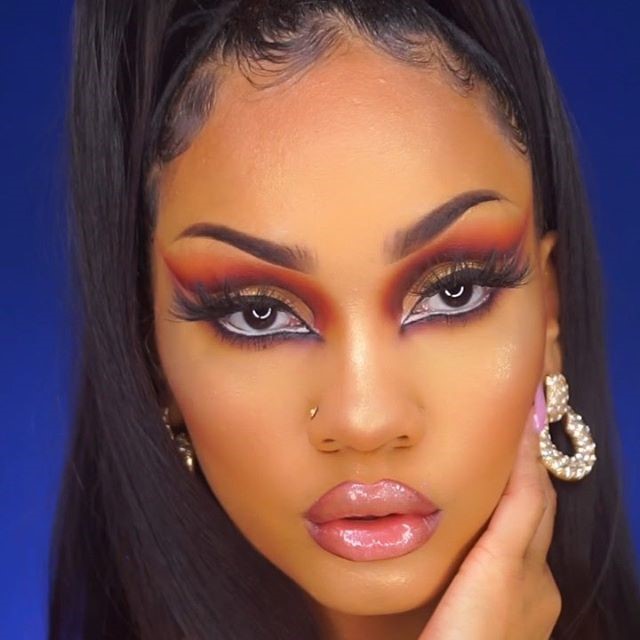 We have the biggest girl crush on Ashley who is an emerging talent. Ashley Strong, from Alaska is giving fresh, bold artistry to the beauty community. Ashley inspires others to be loud, to be their authentic selves, and creating dope content, especially on her Youtube channel: https://www.youtube.com/channel/UCd3HPhe7tCp1mS0HUDnuE4A
3- Colourful wings and shadow
We are all about that winged liner life. The runways were full of wings being achieved with colour such as Guy Laroche who had perfectly applied liner in red, to Philipp Plein who used lime green adding a pop of colour. Other things to note were the use of impactful eyeshadow above the crease to create a winged look using popping colour.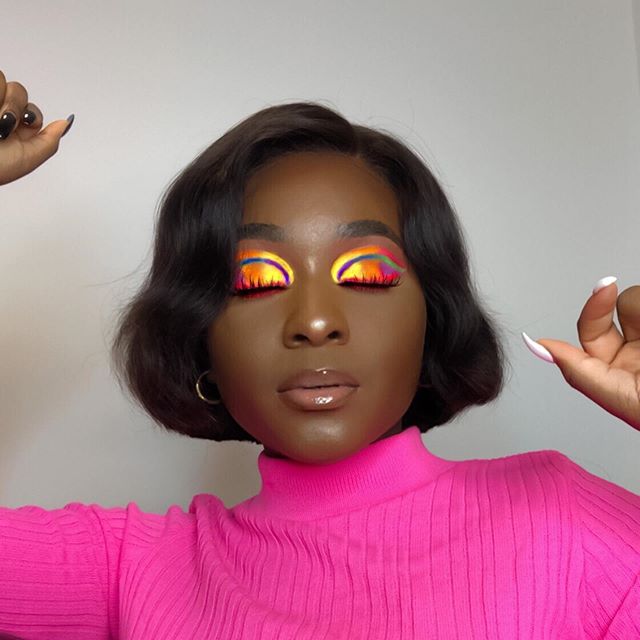 4. Golden eyes
Gold is one of the go-to shades we love the most, it suits our skin tone and we have yet to see a melanated beauty that doesn't own anything gold coloured in their makeup kits. Gold speaks glamour and regal in one, the sure-fire way to be noticed when out partying. Gold mixed with a smokey eye as seen at Michael Kors and a more modern take at LaQuan Smith are the two looks to go for.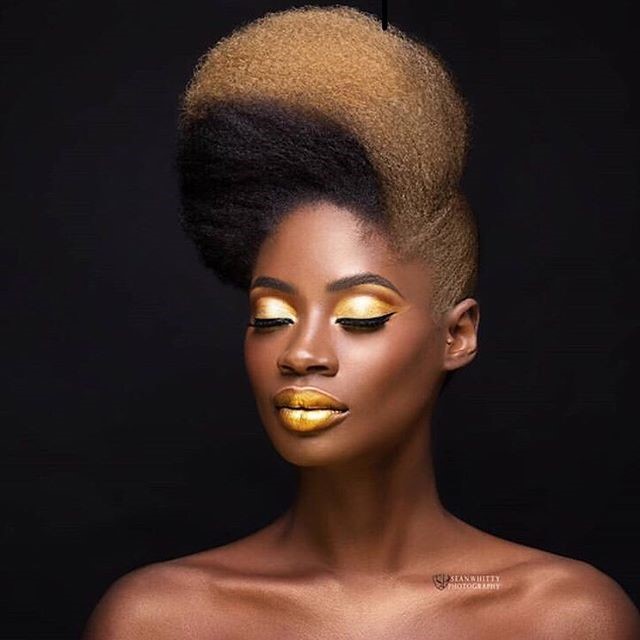 5. Red Lips
Amongst so many looks on the runway, we loved the classic red lip. It speaks timeless elegance and of course is something we can all replicate. There were various shades of red from an almost burnt orange to a more berry red. The red we loved were the matte looks which were vibrant and attention grabbing as seen at Luisa Beccaria and the Tadashi Joshi show.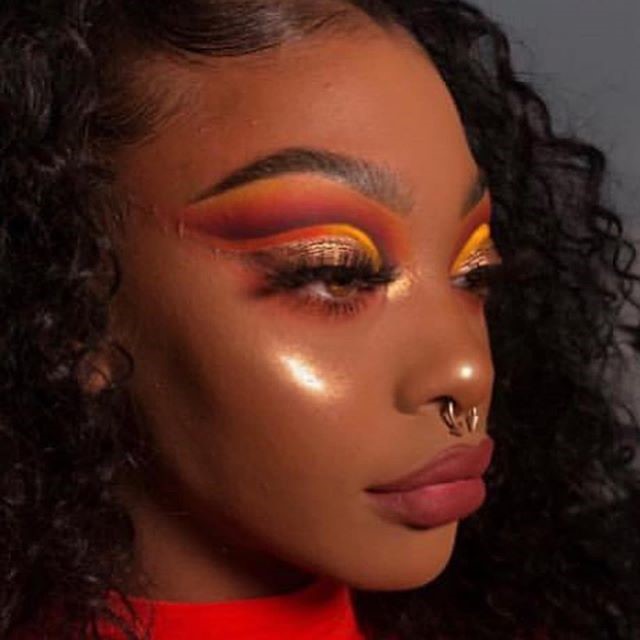 These are our five makeup trends that you can incorporate in your looks over the party season. All the looks can be achieved using Zanzi Beauty products and following the MUA's we've highlighted.
It's the party season, make sure you are A-Game ready!
---
Bloggers & influencers