VP Royals – a family-run black founder vegan haircare brand for African descent hair textures uses natural ingredients to add moisture and growth to our crowns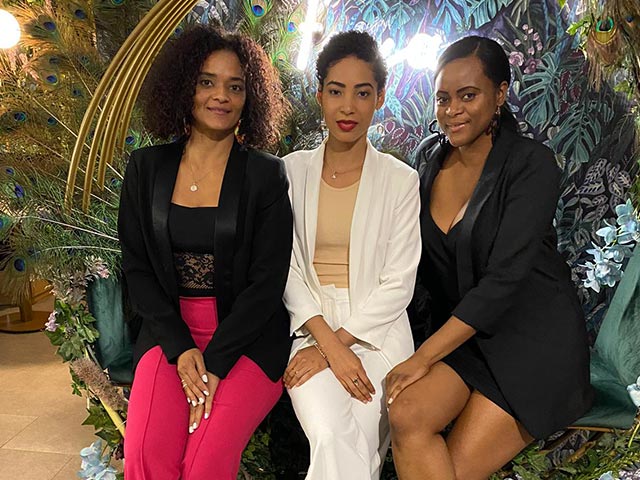 VP Royals is a vegan haircare brand founded by Paula Francisco, Maria De Carvalho and Vania De Sousa in February 2018. The family-led business was born from lack of healthy products that could be used by all the family, from young children to adults.
How it all started
"Our journey began when we all decided to embark on a healthy hair journey – becoming natural, relaxer- heat- and bleach-free. During this period, we realised that the majority of products available in the market were not actually suitable for our crowns. Although they promoted being sulphate- and paraben- free, they still contained other harsh chemicals that left our hair dry and brittle. No matter how much product and oils we layered on, we could not see any visible change to the length and moisture content of our hair. That was when we decided that enough was enough."
We are royals, because we wear a permanent crown

VP Royals
The trio embarked on a journey to do further research on understanding natural hair and ingredients that contributed towards healthy growth and sealed in moisture in afro and textured hair.
They explained, "The more knowledge we obtained, the more it inspired us to create something of our own, something that we knew was authentic, organic and contained no mineral oils or chemicals that were not only damaging to our hair but detrimental to our health as well."
Product ingredients
"From our research we became aware of all the consequential effects certain ingredients were having on our natural hair, and understood the reason behind why the hair products on the market did not work for us, as they contained one or more of these ingredients.
"Although they promoted and highlighted 'No parabens, silicones, or sulphates,' the hair products on the market failed to mention and address that the remaining ingredients such as fragrance/perfume, isopropyl alcohol, mineral oils or petrolatum were just as damaging and non-beneficial for natural hair. As we gathered this information, we decided to create our products, ensuring that we avoided all harsh chemicals that are detrimental to our hair and replaced them with natural organic ingredients. And since using our home-made organic products our hair has flourished and grown drastically compared to past years.
They incorporated raw organic ingredients into all their products to promote growth and healthy hair for all hair types with particular emphasis on curly, coiled and kinky hair textures from Type 3 to Type 4. They explained, "We understand the biggest challenge we face when wearing our hair natural is dryness and breakage, which stops the hair from growing to its full potential. Therefore, by replacing chemicals with organic oils and butters, we're adding moisture into the hair, allowing it to grow to its full potential."
All products including the haircare range, are created from their home, and made with cruelty-free ingredients that increase hair and scalp health. Typical ingredients include aloe vera, red palm oil, peppermint and shea and mango butters. They also incorporated Mupeque oil which is used to strengthen the hair and moisturise the skin and scalp, and is solely grown from the trio's hometown in Angola. They proudly say that range is inspired by their ancestors and their rural beauty rituals.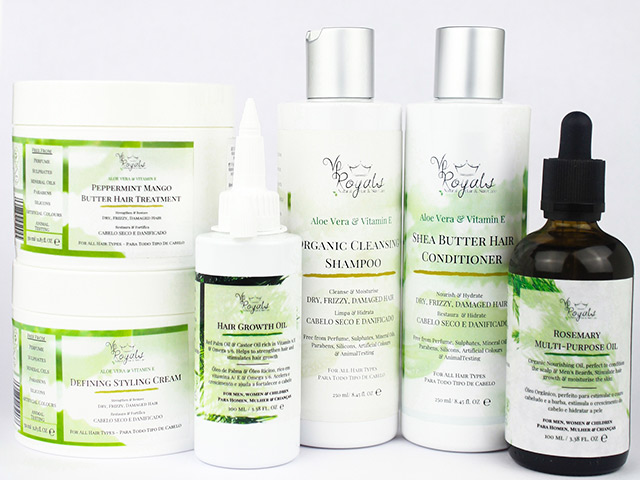 Nine out of the 10 products in the range are vegan, except for the products that include honey. Best sellers include Organic Cleansing Shampoo (£10.99), Shea Butter Hair Conditioner (£10.99), Dulcolas Hair Milk (£14.99), Peppermint Mango Butter Hair Treatment (£13.99) and Rosemary Multipurpose Oil (£9.99). They seem to have hit the right note with consumers, as the brand has built a popular online following, with the homemade element; many customers love the brand's homely vibe. Their customer base has grown over the last few years with over 21,000 followers on Instagram and a loyal offline customer base.
vproyals.com
---
More Black founder hair brands…