Amazing black-owned brands founded by innovative, female entrepreneurs making waves in the beauty and fashion sectors
Brand: Pear Nova
Founder: Rachel James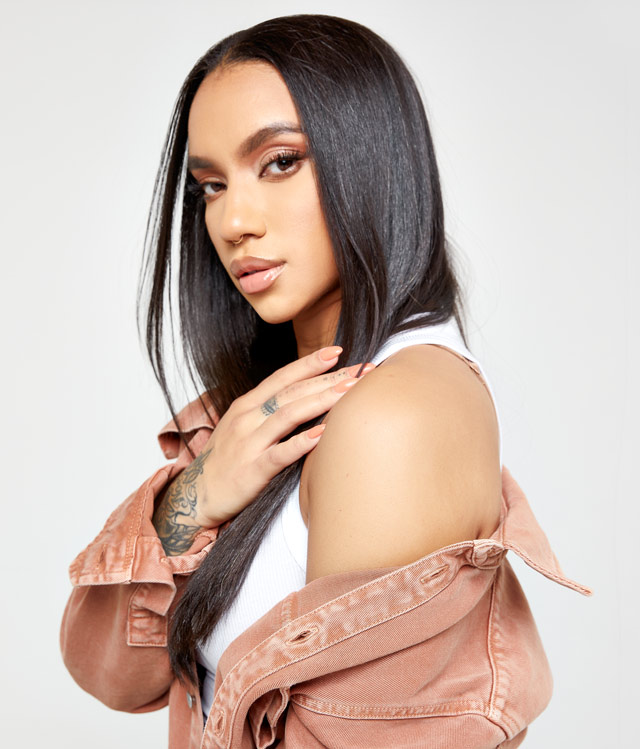 Pear Nova is an award-winning vegan, cruelty-free and nontoxic (10- free) luxury nail lacquer brand. Launched in 2013 by design graduate Rachel James.
"I've always been into beauty and fashion and all things beautiful since I can remember," says Rachel who is a licensed aesthetician. "After discovering where my passion lies, I decided I wanted to create a product that I thought sat perfectly between the two worlds and it wasn't difficult to decide on nail lacquer. I released the first collection in the fall of 2013. Since then, I have been releasing seasonal shades that are influenced by innovators in fashion design, global travel and creative women working in all artistic mediums."
Pear Nova bridges the gap between fashion and function. The brand's shades are crafted with integrity and care, boasting long-wearing, luxurious formulations that help strengthen nails and are PETA-certified. Inspired by runway trends, global culture and other inspirational women. Select colours are named after our favourite icons, like Diana Ross ("Dianna Boss") and Michelle Obama ("Michelle Our Mama"). Pear Nova creates Classic and Gel Lacquers in custom colours, in addition to nail care products such as the Green Tea Cuticle Oil and Glass Nail File. Pear Nova recently curated an exclusive Holiday Essentials kit for Oprah's Favorite Things 2020 List featuring; four luxury classic nail shades, a fast-dry top coat and the Growth Cuticle Oil to complete your manicure.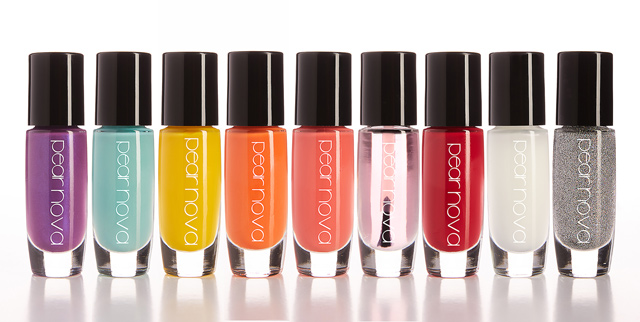 Individual Classic Lacquers (from $13.50) Gel lacquers (from $20.50) and collections (from $50). Pear Nova products are available on www.pearnova.com.
---
Brand: Oyin Handmade
Founder: Jamyla Bannu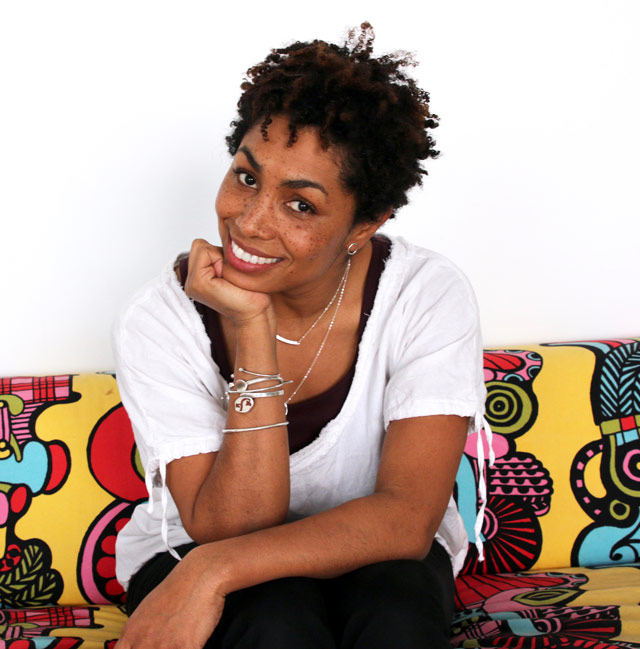 Oyin Handmade was founded by Beautypreneur and mixo Jamyla Bannu in 2003, who started making moisture-rich products for her own natural hair. "Oyin" is the Yoruba word for honey – one of nature's most versatile beauty products, and a key ingredient in many of Oyin Handmade products because of its nourishing qualities and soothing effect on skin and hair.
"I've always had a passion for mixing and experimenting with natural ingredients to find combinations that worked for me, my family and friends," explains Jamyla, creator and grand mixtress of Oyin Handmade. "Soon after I began, I couldn't stop and after experiencing the beneficial goodness of the products and receiving such glowing feedback, I was inspired not only to make more but share them with the world!"
Oyin Handmade now has a full range of all-natural, nourishing and non-toxic hair, skin, and bodycare lines gentle enough for women, men and kids. Each product is made by hand from organic food-grade ingredients in their Baltimore-based production kitchen and warehouse, purposely produced in small batches and shipped fresh to meet customers' health and styling needs. Starting from $12.99, Oyin Handmade products are available on www.oyinhandmade.com.
---
Brand: Kaleidoscope Hair Products
Founder: Jesseca Dupart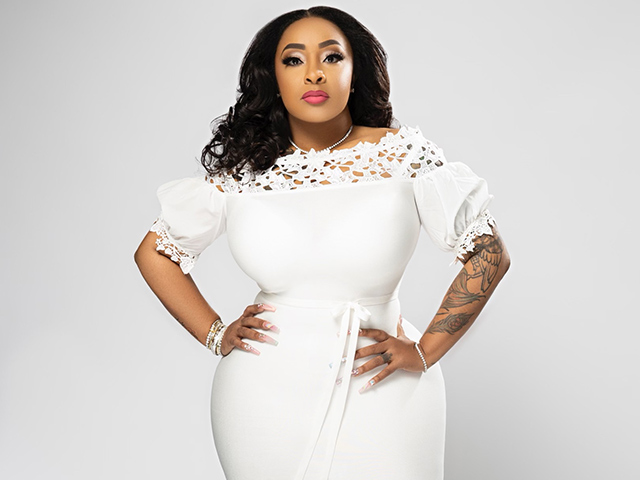 Creator of the best-selling Miracle Drops Hair Oil ($29.99), Kaleidoscope Hair Products was founded in 2014 by CEO Jesseca Dupart. After gaining experience behind the chair as a hairstylist, Jesseca noticed that women who suffer from hair loss mostly often feel embarrassed and ashamed about this common issue. So, she created a product range that would help them with hair loss issues. So, instead of hiding from hair loss, Jesseca encourages them to be their best selves with the help of the Kaleidoscope Miracle Drops.
Jessica rose to become a successful beauty entrepreneur through her tenacious work ethic, out-of-the-box ideas, and the ability to provide premium formulas and products at an accessible price point. She has recently moved into a 40,000 square foot warehouse to serve as the new Kaleidoscope Hair Products HQ.
The innovative formulas that now include repair, maintenance and styling hair collections, work to restore shine and stimulate hair growth for all hair types, with the brand recently launching the new UniKorn collection for frequent stylers and naturally curly hair. Starting from $10.99, Kaleidoscope Hair Products are now available in Target, Sally Beauty, Walmart and online at www.iluvcolors.com.
---
Brand: Hairbrella
Founder: Tracey Pickett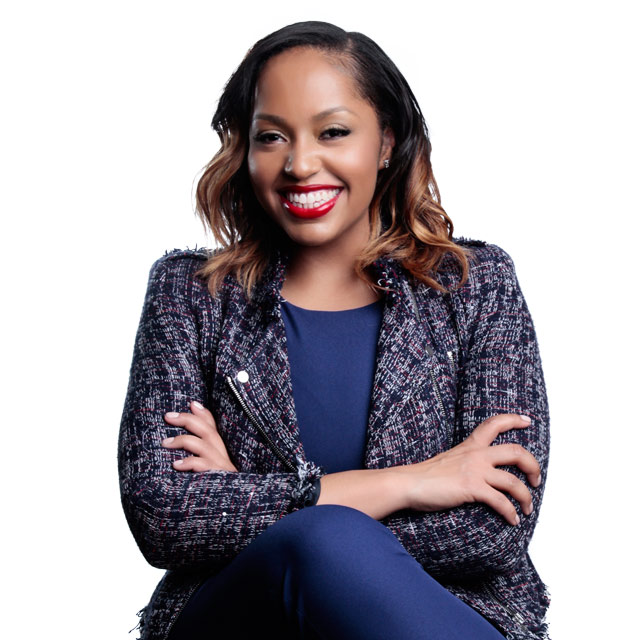 Founded in 2015 by lawyer turned inventor Tracey Pickett, Hairbrella is the world's first satin-lined rain hat combining fashion and function to protect various hairstyles, lengths and textures from rain and humidity.
The unique blend of features includes a 100% microfibre exterior, a luxurious satin interior that protects hair from friction-causing breakage and prevents moisture getting to your hair. The compact design folds away small and is great for those drizzle days when you don't want to carry a bulky umbrella. Hairbrella even comes in an XL version for especially long hair, protective styles and locs, as well as a kid version for your mini-me's.
From girlhood, Hairbrella founder and inventor Tracey struggled to maintain her salon-fresh look. Like many young girls, she spent hours at the hair salon only to be greeted by rain when she walked out of the door. The plastic bags and shower caps she resorted to in an effort to protect her hair didn't cut the style stakes, so Tracey decided to become the solution to her problems.
A lawyer in corporate America, Tracey saved up a year's worth of income toward her dream of entrepreneurship, carefully crafting the Hairbrella prototype. She quit her job, and launched a successful Kickstarter campaign in 2016. Ever since, she has continued to grow the company to new heights and spread the Hairbrella mission of empowering women to conquer the world without worrying about the weather.
In 2020, Tracey Pickett created the Hairbrella PRO with essential workers in mind, adding an additional portable, detachable and adjustable PVC face shield. The Hairbrella Classic (from $39.99), and the Hairbrella PRO (from $49.99) are available online on Amazon and www.hairbrella.com.
---
More black founder brands…