Six of the best for six skincare concerns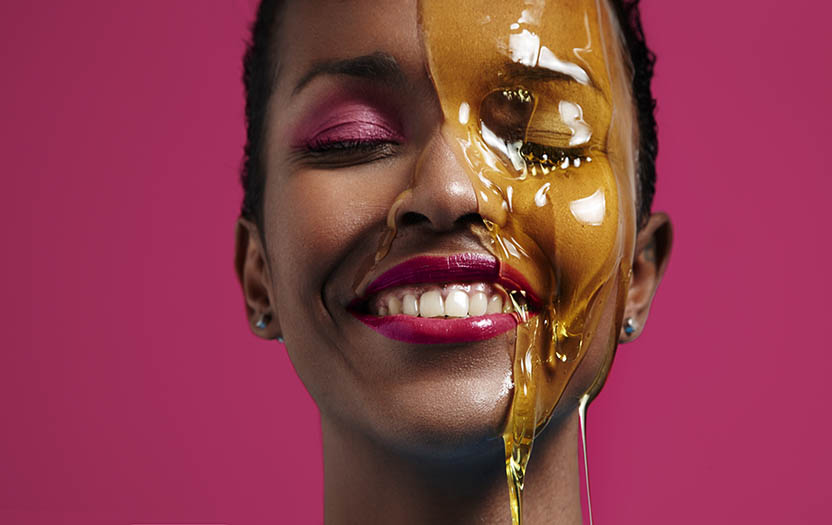 Oily skin
Manuka Doctor Normalising Facial Oil (£19.99, Superdrug)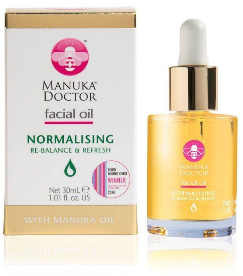 This facial oil has a balancing formula rich in powerful plant extracts designed to help reduce sebum and refine skin's texture. A synergistic blend of oils known for their soothing benefits refresh and re-balance the complexion, whilst refining the appearance of pores. Skin feels smooth and balance is restored. Just a couple of drops applied daily will visibly hydrate, revitalise and even skin tone whilst potent essential oils restore skin's suppleness – and all without the greasy side effects.
Organic lover
Dr Organic Moroccan Argan Oil Facial Oil (£14.99, Holland & Barrett)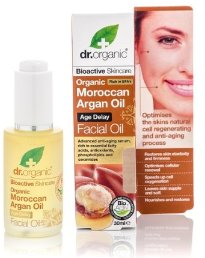 This advanced anti-aging oil optimises the skins natural cell regenerating and anti-aging process. It is rich in essential fatty acids, antioxidants, phospholipids and ceramides that work in harmony with a blend of natural and organic actives. This rejuvenating oil provides a non-greasy facial treatment that instantly moisturises, to stabilise skin hydration levels whilst the natural age delaying phospholipids and ceramides penetrate the surface of the epidermis, leaving the skin feeling, younger, smoother and softer.
Uneven skin tone
Bio-Oil (£8.95, Boots)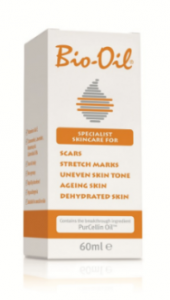 Since its launch Bio-Oil has become a household name, trusted by millions of people across the world to help with a broad range of skin conditions and now, a recent clinical study has found that Bio-Oil can also help improve the overall appearance and condition of acne scars. The results found that not only does Bio-Oil help to reduce the redness associated with acne scarring, but it also helps the skin to appear brighter. In the study 84% noticed an improvement in the condition of their acne scars, 90% found that it improved the scar colour and over half (60%) saw an improvement in their overall complexion.
Dehydrated skin
Trilogy Certified Organic Trilogy Age-Proof CoQ10 Booster Oil (£29.50, Debenhams)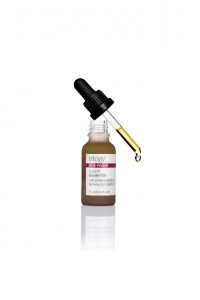 This NEW superstar oil intensively nourishes, recharges and revitalises skin at a cellular level, boosting collagen and elastin production and protects against free radical damage. With BioGro New Zealand and USDA organic certifications it combines the concentrated benefits of Glycablend™ with antioxidant co-enzyme Q10 and tamanu, macadamia and black caraway seed oils, to ensure super-fast skin recovery. This oil gives dull and lacklustre skin a renewed radiance while helping to smooth fine lines and leaves skin soft and supple.
Sensitive skin
Weleda Almond Facial Oil (£15.95, Weleda.co.uk)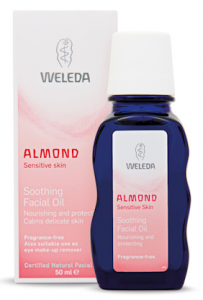 This Soothing Facial Oil harnesses organic almond oil, containing unsaturated fatty acids to help strengthen the skin's barrier function. Its mild formula helps defend skin against harmful element, while protecting it from out, perfect for sensitive and unbalanced skin. This oil is perfect for extremely dry skin as it can be used daily, morning and evening, or as extra protection when the skin is exposed to wind and cold weather. It can also be used for removing eye make-up.
Stressed skin
Temple Spa IT'S ALL GOOD (£37, Templespa.com)

At the best of times a facial massage enlivens the complexion, tones and conditions, relaxes facial muscles, improves circulation, reduces wrinkles and leaves skin feeling smoother and more vibrant. Combining that with a skin oil, IT'S ALL GOOD is formulated with the absolute best of ingredient, including Sunflower Oil, Coconut Oil and Watermelon Seed Oil to treat skin problems such as hypersensitivity, irritation, stretch-marks, stress, scars or inflammation.