Tiff J founder of 3Thirty tells us how her Shoreditch-based salon has been offering services for every type of hair texture for over 10 years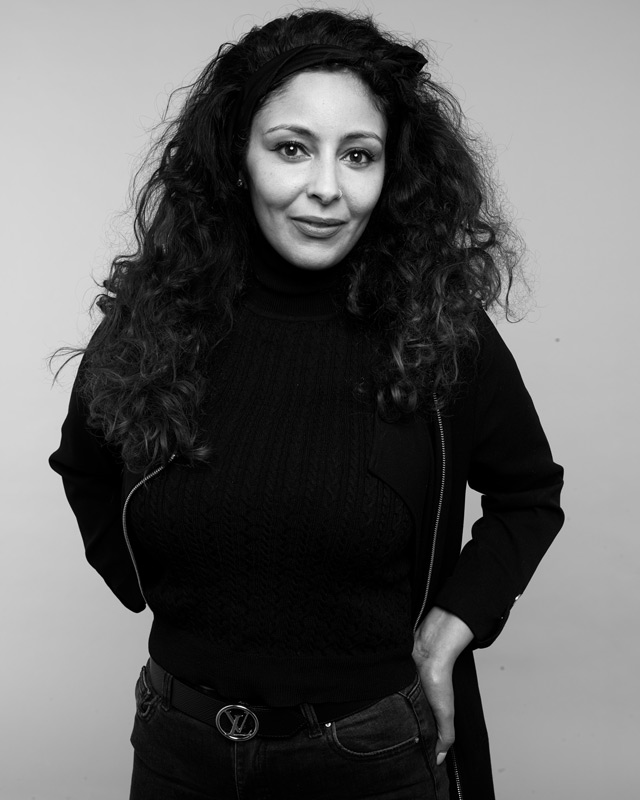 When Tiff J opened her first salon in London's Shoreditch in 2009, she didn't worry about the fact she was launching a major business venture at the height of a global recession, because she knew that 3Thirty was going to offer something genuinely different.
Despite only being 25 at the time, Tiff had been working as a hairdresser for 10 years and she knew Londoners were crying out for a salon that catered to all hair types.
"At 3Thirty we welcome clients with every conceivable hair texture," says Tiff. "Whether a client has straight European hair, Asian hair or Afro hair, we can look after them. Every stylist is trained in all hair types from straight to excessively curly."
Within three years of opening, 3thirty was attracting clients from across the capital as word about the work the team were doing spread. And momentum has never slowed down. In fact, in the past five years, with clients increasingly embracing their natural hair texture, Tiff has seen client numbers grow even faster and her team has expanded accordingly – she currently employs 11 stylists, who all had packed columns before lockdown.
Embracing natural hair textures
"Embracing your natural hair texture has become a trend in the past few years, but it's something we have been offering for a decade. Once the trend took off, we had already made a name for ourselves so people knew where to come," says Tiff.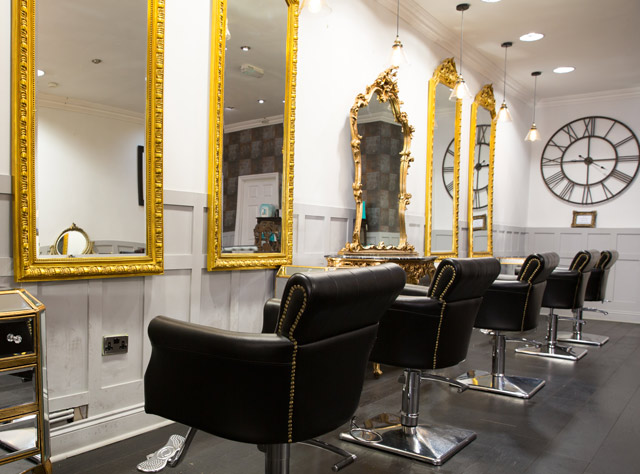 The science of hair is something Tiff is passionate about and has spent hours educating herself on, so as to offer the best possible service to her clients and pass on relevant knowledge to her team. "Continuing to educate myself on this element of hair gives me and my team a greater understanding of how curly hair behaves and the best techniques and products for caring for it," says Tiff.
Having this greater understanding means that every team member at 3thirty is able to talk knowledgeably to each client about their hair and its specific needs.
Salon consultations
"The minimum length of an appointment at 3thirty is one hour and fifteen minutes," says Tiff. "This allows for a fifteen-minute consultation with every client, no matter how many times they have been to the salon before. It's really important to take this time to chat to the client and understand them and what they need."
Taking this time with new clients who may have had bad experiences at other salons is particularly important, says Tiff.
"A lot of new clients, particularly those with curly hair, arrive for their appointment with a number of fears, so I have educated my team to address these in a sensitive way before they start to cut the client's hair. Many curly haired clients, for example, will have experienced a stylist cutting their hair too short, or leaving them with a step in their hair. During the consultation, my stylists can reassure the client that this won't be an issue at 3thirty, because we have a thorough understanding of how curly hair behaves."
Finding the balance
With this knowledge, Tiff and the team are also confident about making take-home product and in-salon treatment recommendations, based on a client's specific needs.
"It's a case of finding the balance between making a recommendation for a service or product they genuinely need and doing the hard sell," says Tiff. "There's no point selling a client something that won't benefit them, but if you recommend something that makes a positive difference to their hair, they will be happy and want to buy that product or book in for that service again."
"The first ten years have been incredible and I am so proud of what the team and I have achieved with 3thirty," she says. "We were celebrating diversity, both in terms of our team and our clients, from day one, before it became the buzzword it is today. Diversity is at the heart of 3thirty and will continue to be so as we expand."
Sub Culture Collection
PHOTOGRAPHY BY JAMIE BLANSHARD. HAIR BY TIFF J AT 3THIRTY, 330 OLD STREET, HACKNEY, LONDON EC1V 9DR. TEL: 020 7033 1882. MAKE-UP BY LAN NGUYEN-GREALIS. FASHION BY DESIREE LEDERER
---
Black hairdressers on our radar…