Last November textured hair hairstylist Nicole Gyamfua Yalley was announced as the Cantu Curl Awards winner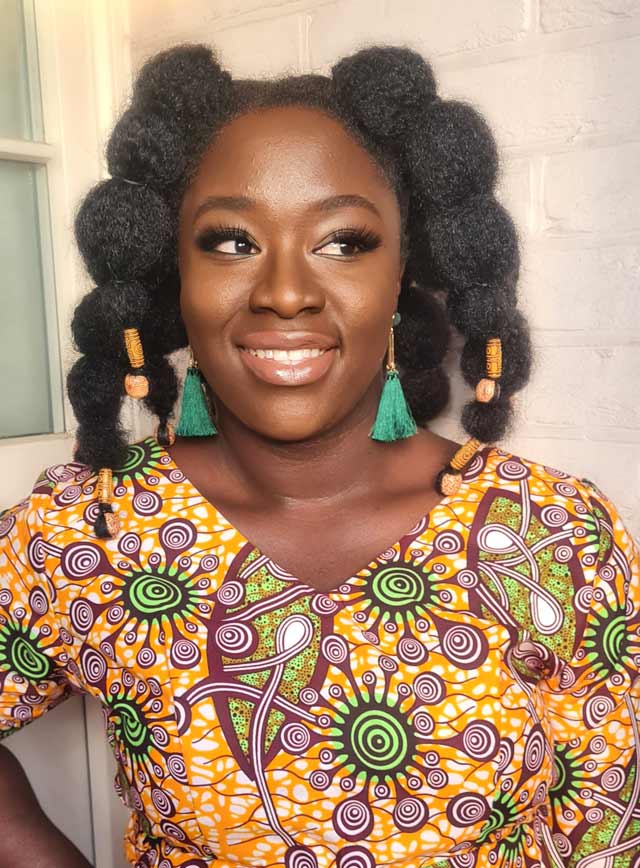 Last November textured hair hairstylist Nicole Gyamfua Yalley was announced as the Cantu Curl Awards winner at a spectacular virtual event attended by top hair influencers, beauty journalists and supporters of the brand. The talented, self-taught hairstylist fought off tough competition from four other finalists to be awarded with the prestigious title, which will see Nicole become a paid brand ambassador for Cantu for 12 months as well as receive a generous £5,000 cash prize.
Cantu invited hairstylists throughout the UK and Ireland to enter the Curl Awards by uploading a video of themselves creating a standout style on textured hair, whether it be straightened, natural or protective styled. After two competitive rounds of hairstyle challenges, the competition was whittled down to five as voted by the general public and our panel of judges.
"I couldn't believe when host of the evening Judi Love called out my name", says Nicole referring back to the moment she realised she had won the competition. "I entered the competition on a whim and I'm so glad I did. I'm so passionate about the Cantu Beauty brand as well as natural hair, so I literally can't wait to share all I've learned with the Cantu community."
When did you realise you had a passion for hairdressing?
I was quite young, perhaps around six-years-old, and I just loved doing hair, I had a Barbie doll and everything. I recall during my younger years when people would ask me what I wanted to do career wise, I'd say a hairdresser, but my mum would say 'No, you're not doing that,' and then go on to say that it wasn't a lucrative career path. But my passion for hair remained and during my teen years I purchased a doll training head which allowed me to start practicing hair styling in my spare time. So that's basically how I learned to style hair – nobody taught me, I just developed my skills through practice. Eventually things evolved and I started offering to do my friends' hair and things took off from there and my confidence grew.
Do you work professionally as a hairdresser?
I don't work professionally as a hairdresser, no. Previously I was working for the NHS, but I am currently on maternity leave after having my son 11 months ago. I also have a two-year-old, so I am a busy mum. But hair continues to be my passion and it's something I do on a part-time basis.
What is your speciality in terms of styling?
I love doing braids and twists, I'd say anything related to natural hairstyling.
What inspired you to enter the Curl Awards?
I saw a video clip on Dionne Smith's Instagram Stories and she was basically encouraging people to enter the Cantu Curl Awards. I decided to enter, I then registered and left it at that. However, I didn't realise that you had to submit a video, so on the last day to enter I saw a post on the Cantu page informing us of the deadline, and also reminding us to post our videos. So, I had to quickly get my thinking cap on to come up with a concept and record my entry on the same day.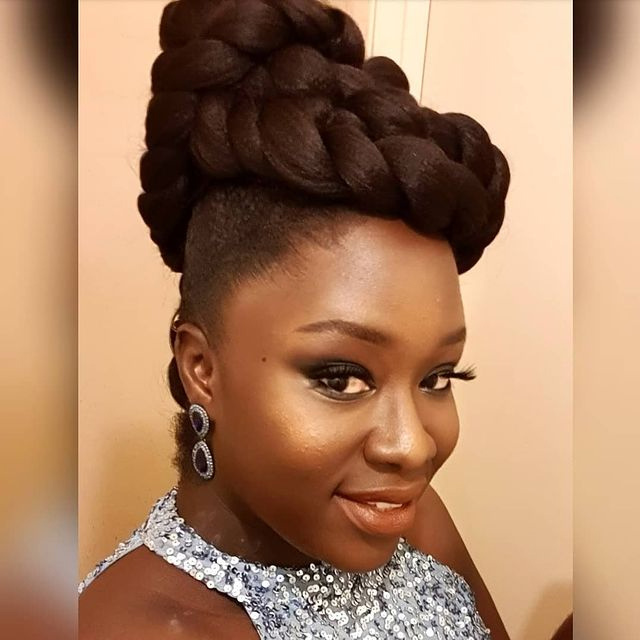 Wow, amazing story. How did you feel the moment when you were announced as the winner?
Honestly, I was very shocked, and so humbled that people voted for me and even the fact that my work was so highly regarded.
What are you most looking forward to in your role as an ambassador for Cantu?
I'm looking forward to learning more and growing as a natural hairstylist and an ambassador for Cantu. I just love styling natural hair and I love that people are embracing it more.
What are your top three Cantu products for your hair kit?
Cantu Shea Butter Leave-In Conditioning Repair Cream – it's great for moisture and has a beautiful scent.
Coil Calm Detangler – removes all of my tangles and is a great light moisturiser for when my hair is styled in protective looks like double strand twists.
Coconut Curling Cream – this is such a rich moisturiser, and it gives me beautifully defined twists with a soft hold.
Who would you be your ideal celebrity to makeover?
Oooh, there are a few, but if I had to only choose one it would be the beautiful Ghanaian actress Lydia Forson. I love her creative hairstyles and her hair is beautifully kinky.
Full details on the Cantu Curl Awards can be found on: www.cantubeauty.co.uk/curl-awards
---
Black hairdressers on our radar…