Knot-free hair is the holy grail for all hair textures, but in particular curly to coily manes need a bit of extra TLC. Here's our effective action plan to strand-saving 
detangling.
By Carly Lewis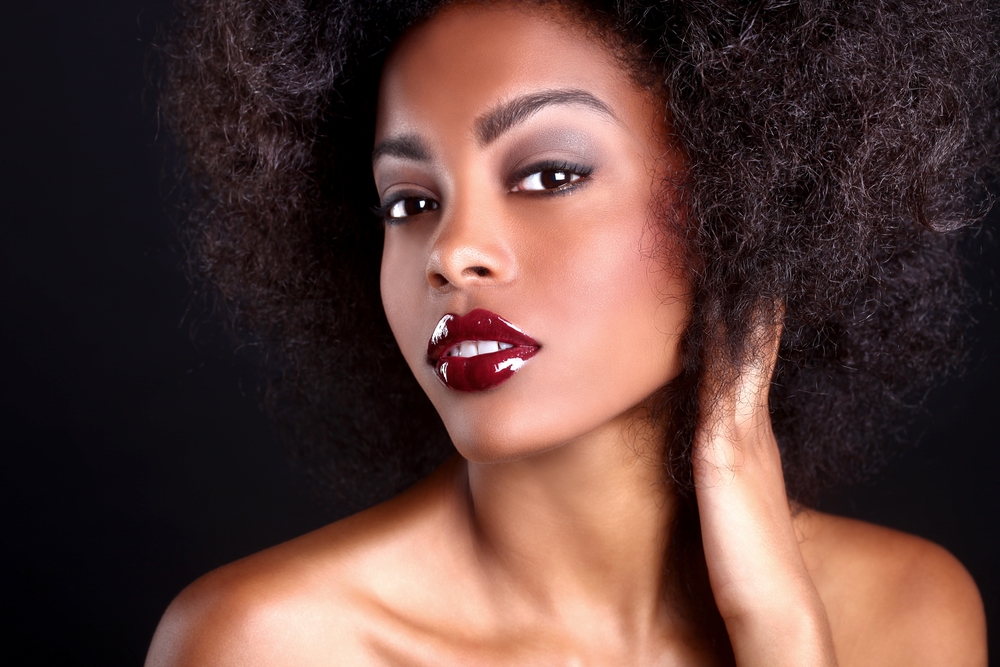 Utilise protective styles
Celebrating the glory of your afro can be a liberating experience, but after wearing your hair in its free state for prolonged periods you're guaranteed to find knots lurking. Once your coiled strands start to mingle and intertwine it can be difficult to prevent them from tightening around one another. But by manipulating your hair into uniform styles, detangling will become easier and breakage will lessen. Wearing your hair in braids, twists, buns and other low maintenance updos minimises tangles drastically and shields it from wear and tear, as well as environmental elements.
Wash hair in sections
The journey to squeaky-clean tresses is one that shrinkage is an arduous pursuit; one that Georgina Fihosy, creator of the website That Healthy Feeling, is all too familiar with. 'My hair is very tightly curled and when wet it shrinks to about 75 per cent of its true length. As it dries, the curls start to intertwine which creates tangles, inevitably leading to breakage.' Georgina's advice is to separate your hair into at least four sections to make the task more manageable and to smooth in a product of choice down each section from root to tip, as this will significantly reduce the amount of tangles that form whilst you wash.
Detangle effectively
Make sure you're using the right tools to get the job done. When it comes to detangling, there shouldn't be a fine-tooth comb in sight! There are combs and brushes specifically designed for smoothing out knots which are worth adding to to loosen strands and avoid unnecessary hair loss. Begin from tip to root, always making sure you start from the bottom then work your way up.
Stretch your hair
The quickest and easiest way to attain the stretched look is to use a blowdryer. Rocking a blow-out not only reduces tangles but allows you to enjoy the length of your hair and new style options. If you're on a no heat diet chances are you will be air-drying your hair. Use flexi rods or rollers to help stretch and iron out kinks. The banding method (whereby you wrap ouchless elastic bands from the root to tip of each section), is also a great heatless option. 'I really like the banding method because it's quick, easy and doesn't involve the use of heat,' says Georgina. It gives my hair an elongated look and helps me to retain length and minimise breakage.'
Trim those ends
Many naturalistas have to deal of hair can actually tie itself in a knot. As much as we'd love to tell you that you can search for and unravel each knot one by one, the truth is that such attempts are likely to prove futile. The best way to combat these pesky knots is to cut them off. Hair should always be trimmed with a sharp pair of scissors for a clean cut, as a blunt blade can cause more damage. You can either opt for the search and destroy method, whatever your regime. However, always start detangling with your fingers as this will help many naturals would happily bypass.
Finally…
On top of the issue of knots and tangles, combating quick, easy and doesn't involve the use of heat,' says Georgina. 'It gives my hair an elongated look and helps me to retain length and minimise breakage.' with single strand knots, also known as fairy knots because of how small they are! To the untrained eye they can be difficult to spot, but if you look closely and notice tiny balls close to the tips, the chances are you've identified one. The curly nature of afro hair means that several strands get caught around each other, but a single strand you seek out and cut off individual knots, or give your ends an overall dusting (light trim).
Knot-busting kit
---