London-based, female-owned, Sundry Skincare is a new beauty brand specialising in skin-positive skincare inspired by African ingredients
London-based, black founder brand, Sundry Skincare is a new beauty brand specialising in skin-positive skincare. With deep roots in Africa, Sundry is inspired by the continent's rich ingredients, used in formulations to repair and nourish the skin. Every Sundry product is made in the UK and is all-natural, vegan-friendly and cruelty-free. Sundry are especially focused on creating products for the one in four people who suffer from a dermatological challenge at some point in their life – whether that's stretch marks, dry skin, psoriasis, eczema, hyperpigmentation or acne breakouts.
Sundry's founder has contended with hyperpigmentation and eczema flair-ups since she was a child and has had stretch marks, not only because of a sudden growth spurt in teenage years, but also since giving birth to her two young children. As a result, she wanted to create an appealing, good looking brand that veered away from the pharmaceutical and somewhat clinical products she had grown up using, whilst ensuring each of the products can alleviate and treat each condition.
She says "We believe that your current skin status shouldn't define you or restrict you in your day-to-day life. We have taken the best, active ingredients, inspired by Africa, such as shea butter and cocoa butter and mixed them with essential oils and natural ingredients to create a range of beautiful products that not only feel good on your skin, but actually work too."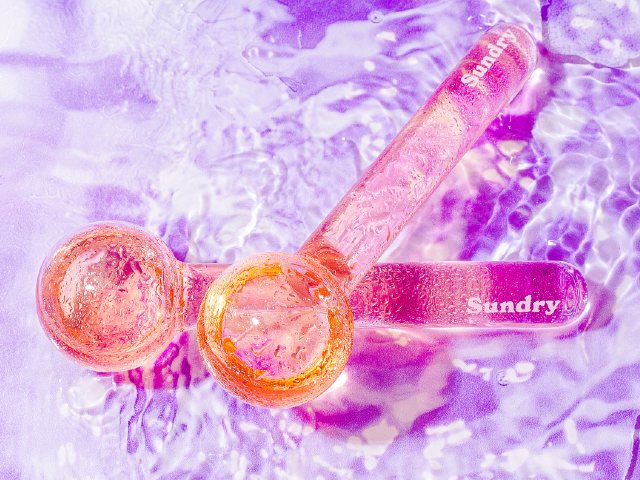 The hero product in the range is the cryotherapy-inspired facial massager, Sundry Ice Globes (£36) an at-home cooling treatment for your face, designed to deal with puffy, inflamed or dull skin. Cryotherapy uses cold temperatures to reduce blood flow and inflammation before eventually encouraging greater circulation (and thus, a radiant, flushed complexion). Ice globes are popular with beauty icons such as Tracee Ellis Ross and Cindy Crawford. All you need to do for a 15 minute treatment is put the two globe-rollers in your freezer for 30 minutes, then simply roll across your face and the globes reduce puffiness and dark circles under the eyes, calm redness and acne, enhance blood circulation and brightens the skin, leaving you glowing.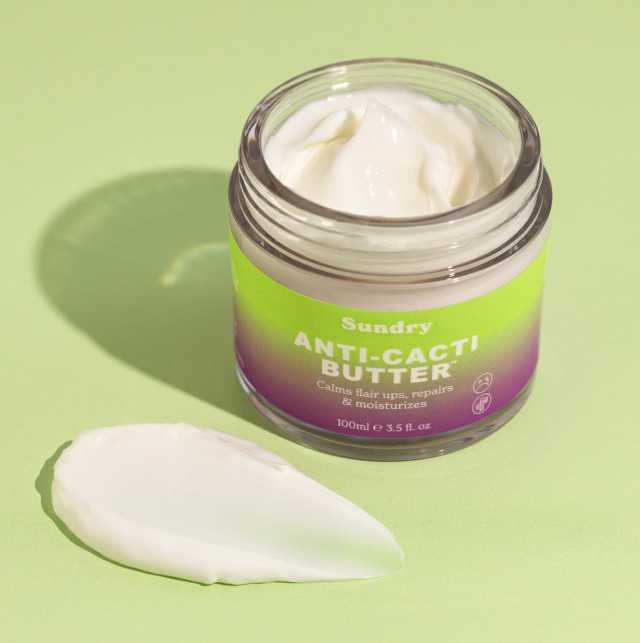 New to the range is Anti-Cacti Butter (£32/100ml) designed to calm flare-ups, keeping the skin's moisture intact and keeping dry skin, and extreme dry skin problems such as eczema, under control. The cream is enriched with coconut, evening primrose, chamomile and tamanu oils.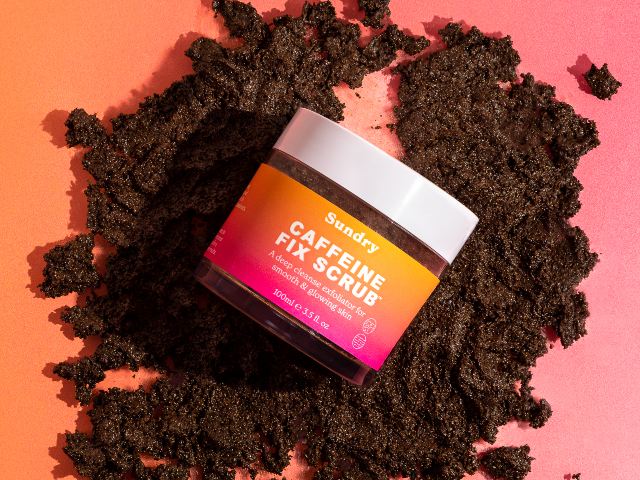 Caffeine Fix Scrub (£28/100ml), is a stunning coffee-based scrub which combines rich coffee beans with skin-boosting coconut oil. The result is a luxurious coffee scrub that leaves the skin looking and feeling fabulous. Coffee is loaded with antioxidants that can prevent premature ageing and the roasted ground beans are a great natural exfoliant that leaves the skin silky smooth. Plus, it smells wonderful too!
Sundry are also doing their bit for the environment: for every order placed on the website, Sundry Skincare will plant a tree through their partnership with Ecologi.
Instagram | @sundryskincare
Website | www.sundryskincare.com
---
More Black founder skincare brands…