We catch up with Rose Ovensehi, the founder of botanical curly hair brand Flora & Curl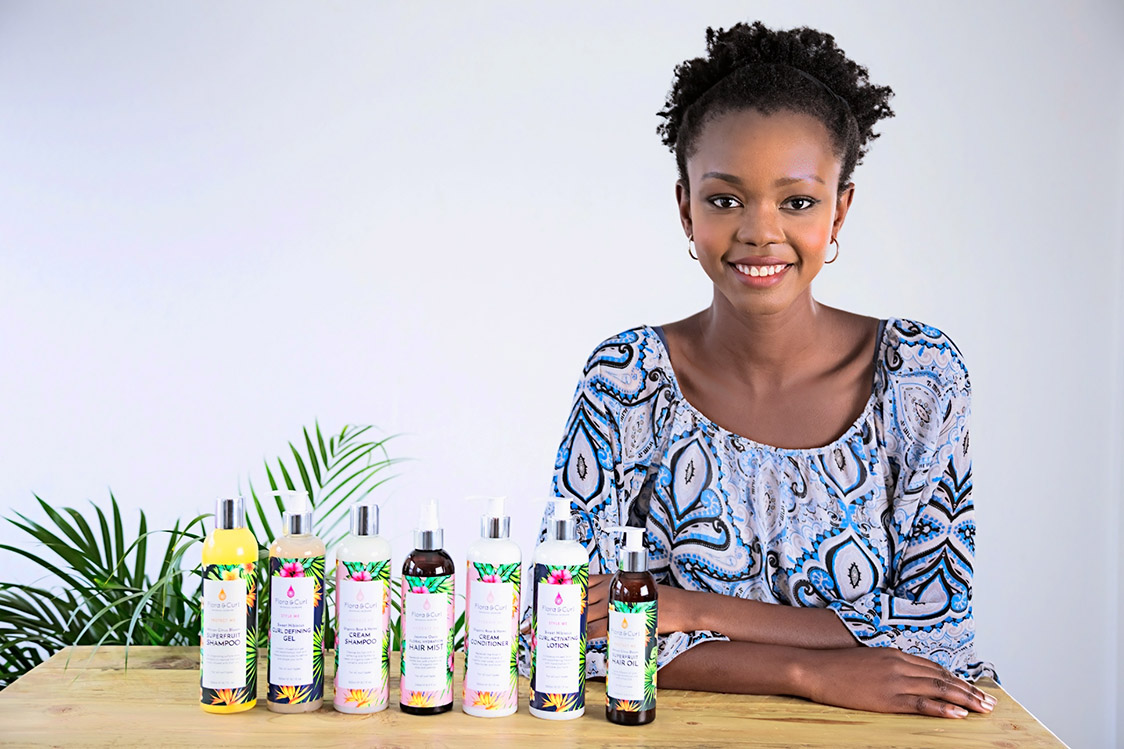 Rose Ovensehi is the founder and formulator of brand new haircare range, Flora & Curl which was selected as the Editor's Choice, 2018 winner for The Curl Leaders on naturallycurly.com. We caught up with this multi-lingual business woman to find out why she wanted her brand name to communicate the nature of our beauty, the difference between lab made mineral oils and oils taken from plants- and how she began experimenting with ingredients used in her products, in her mum's kitchen.
What's the story behind Flora & Curl?
When I returned natural in 2011, my scalp was damaged after years of chemically processing and straightening my hair. In returning natural, I discovered that many products on the market were formulated with harsh ingredients: whether drying alcohols in gels, or harsh detergents in shampoos or fillers that led to constant build up, nothing ever seemed to treat my hair and scalp with the respect and love that I felt that it deserved.
I started recording myself in the kitchen making D.I.Y hair and bodycare recipe videos and shared it on my Youtube channel – a space for my plant-based beauty favourites. I ultimately learned how to take care of my natural hair from a minimalist perspective that was radically different from the norm. This inspired me to develop my own line of products that would enable me to do the same.
What inspired the name?
I chose the name Flora & Curl because it expressed true nature, pristine beauty and appreciation, and it signified a relationship between our hair and nature. Flora is Latin for plant life. I wanted Flora & Curl to communicate the beauty of (our) nature. My natural hair reminds me of a beautiful plant. It's delicate, but water it, feed it right and it will flourish. I read a poem that stated ''my hair grows upward toward the sun'', and I felt incredibly inspired by the beauty of my hair. My vision is of the prettiest flowers/plants of the earth: the hibiscus is one of them. I also wanted to use products that would remind me every day, both through visually and through my senses, that haircare is self-care.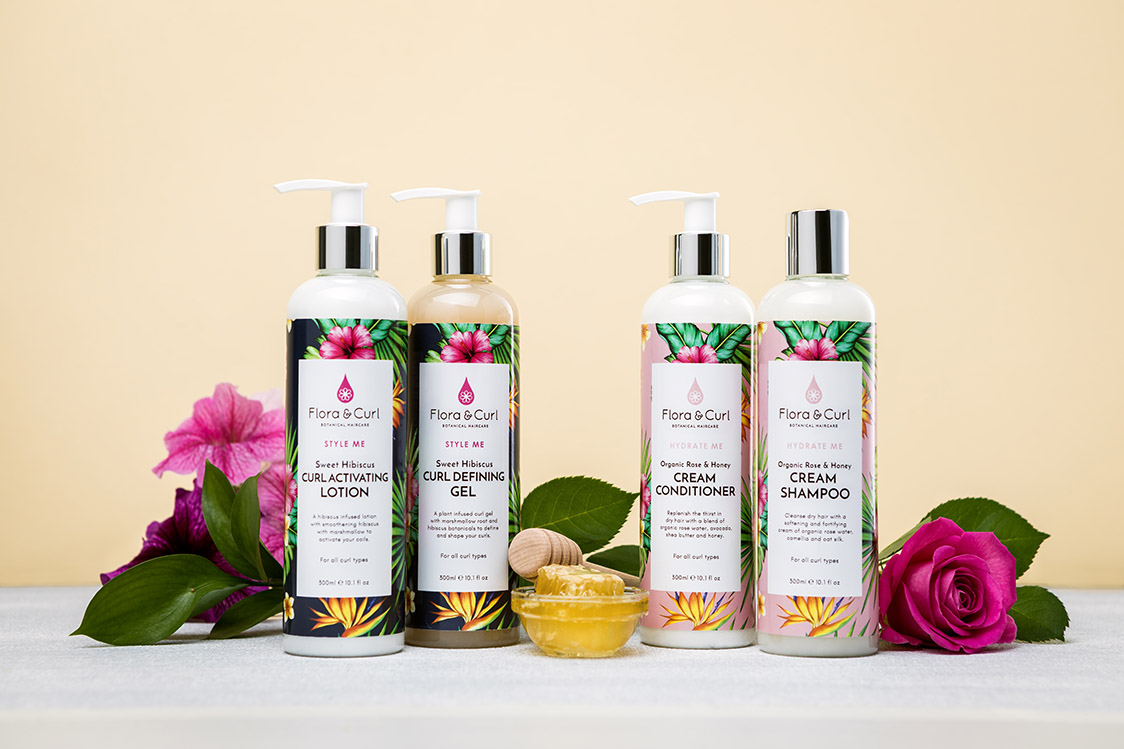 Where does your passion for creating natural products come from?
Flora & Curl is the creation of my shared journey to restore the health of my scalp. I found enjoyment in experimenting with plant-based ingredients from around the world, from Brazilian oils to Ghanaian butters and botanical ingredients, all in my mum's kitchen (where I began experimenting!).
Why are natural ingredients good for natural hair?
Each of our products are carefully selected blends of nature's most active and restorative ingredients such as sweet orange fruit oil, hibiscus, lavender rose flower, based on their ability to work below the scalp and encourage hair growth. The pure oil synergies in our products have been chosen for their beneficial qualities on the scalp such as penetration, potency, natural antiseptic, anti-inflammatory, stimulating, balancing, soothing and fungicidal properties and improvement in circulation, including therapeutic benefits for the mind and well-being. I choose these nature-produced oils as opposed to for example, mineral oil and lanolin. Unlike the beauty that radiates from golden, green and yellow plant oils, mineral oil is a colourless and odourless liquid. Mineral oil is a by-product of crude oil only lays on the surface of the shaft and prevents absorption. There is a huge difference between mineral oils created in a lab versus plant derived oils that nature provides like the ones we use in our plant-based formulas.
What's your personal hair journey been like?
I decided to transition to natural in 2011. I remember constantly having my hair relaxed since a young age, and having the relaxer sit on my scalp for more than an hour, while I felt the burn along my edges. I remember feeling the sore scabs afterward, thinking to myself, how normal, but not so normal this should be. I thought, 'perhaps it was worth it', the longer I sit and hold on, the straighter my hair would be?
Only after I transitioned, did I begin thinking that a treatment shouldn't have to cause this much discomfort. The natural hair community on YouTube enabled me to be inspired by other women who stopped relaxing their hair and grow their hair so beautifully healthy. I felt my texture, and for the first time decided, I wanted to embrace my textured hair and fall in love with it. I was so fascinated by my texture, because all I had known was to relax it. A healthy scalp was my goal, but it came with volume, longer hair and self-love.
I grew my natural hair till armpit length and one day decided to cut it all off. I wanted to not feel attached to my hair (this was a new journey) but to feel liberated in the ability to rock my natural hair. I simply wanted to try rocking a TWA, to express myself and my curls in a different way. After nearly 2 years of rocking a twa (teeny weeny afro), I decided to grow out my hair again. Maintaining healthy hair and a healthy scalp is all that matters.
Do you have any fave products from the range?
My favourite product is the Jasmine Oasis Hair Mist. Our products are highly multi-functional, sensorial and responsive to the basic needs of your hair. Our hair mist smells like a garden of jasmine flowers, it hydrates, adds volume and refreshes your curls during the week without the weight and it can travel with you anywhere you go.
Is there a specific hair type that Flora & Curl was created for?
Our products are created for naturally dry, type 3-4 textured hair. This hair type tends to be on the drier side, and our products are moisture intensive for this reason.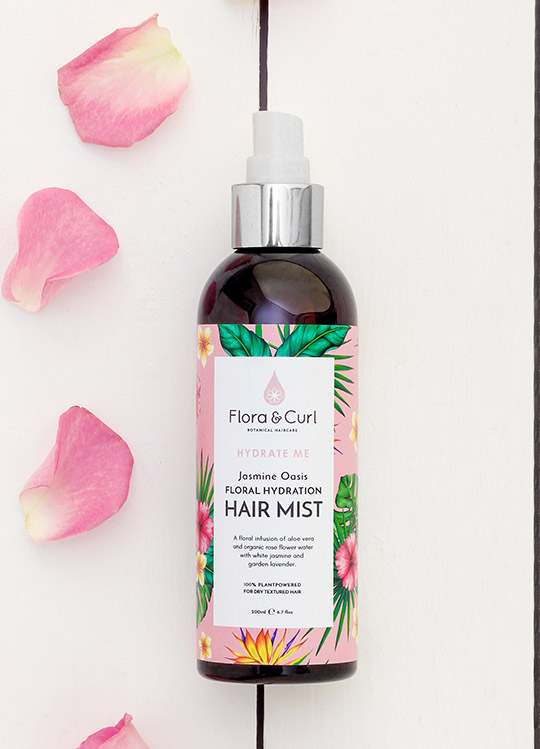 What's your vision for Flora & Curl?
I want to create a haircare range that is memorable and that will have our customers raving about it. I want our customers to notice the difference in our products by the way it makes them feel, and how it encourages them to fall in love with their routine. Word of mouth is powerful and I hope that we can be a brand that makes a true difference to our customer's routine.
What does 2020 have in store for you? Any New Year resolutions?
We are looking to add more products to our range and enter into new markets, including in the Americas, in wider Europe and Africa.
Do you have any special promotions planned?
We will be launching a new discovery travel set which I am sure our customers will be excited about, as it will make a lovely gift to loved ones!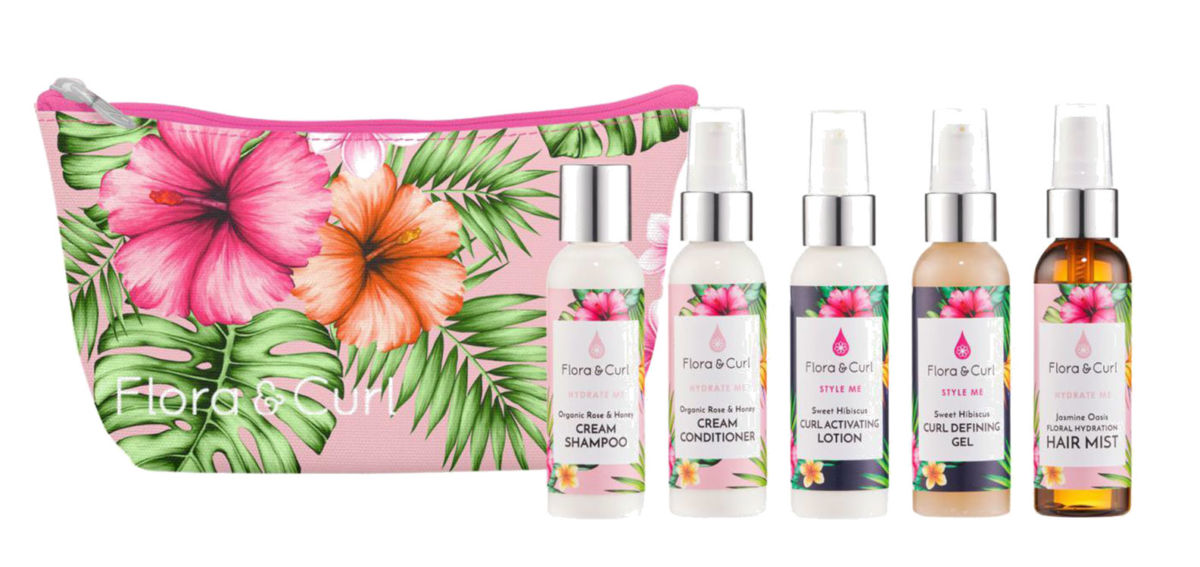 Flora & Curl is available from www.floracurl.com
---
More Black founder hair care brands…