We catch up with hair expert Ebuni Ajiduah – who's seen the hairdressing industry from both sides – first as a hairdresser and now an award-winning trichologist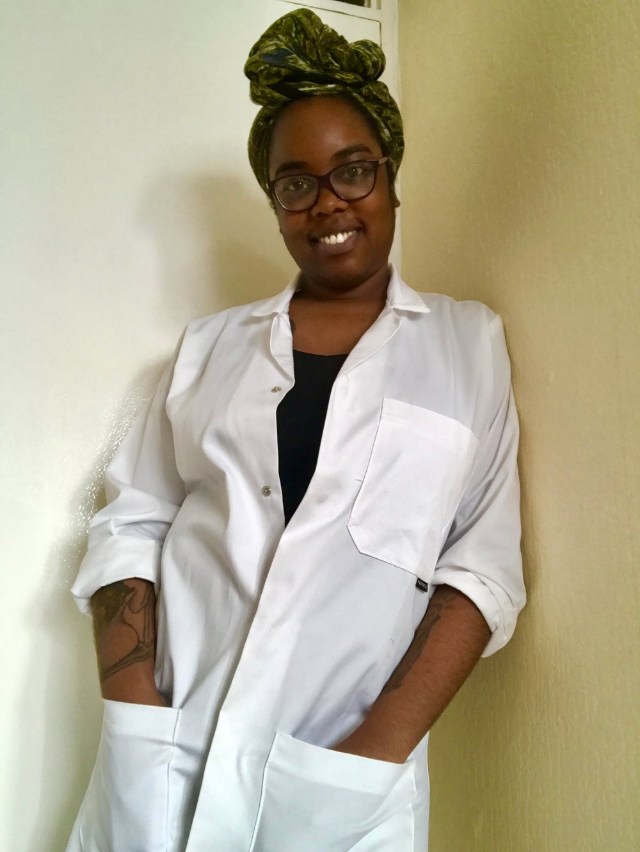 Ebuni Ajiduah is a qualified and award-winning trichologist, whose passion is natural hair. She is a member of the International Association of Trichologists and her aim is to help her clients, by providing a particular focus on promoting health and solving hair loss issues.

From her base in east London, Ebuni offers consultations as well as one-to-one hair coaching sessions to help clients understand exactly what they need for their hair. With the ability to give a thorough hair and scalp analysis alongside reviewing a detailed medical history, Ebuni can suggest possible causes/prognosis and treatments. With a background in hairdressing, she can also give styling tips to help address the issues clients may be currently facing.
Contrary to popular belief, regarding black women's haircare woes, Ebuni isn't mostly treating clients with traction alopecia caused by incorrect hairstyling methods.
She explains, "The majority of my clients with hair loss have it as a result of a medical condition. The most common conditions are scarring alopecias, which is where the follicles become permanently damaged. A lot of clients think that their hair loss is self-inflicted, but this usually isn't the case. This misunderstanding often leads to them spending a lot of time and money in the wrong place as they don't have the correct diagnosis.

Before becoming a trichologist, Ebuni was hairstyling from a young age, and made the decision to pursue this role full time. "I've done it all! I started as a mobile/home stylist for friends and family, then trained in a mostly white salon before moving to a few afro salons. I loved colouring and cutting, but relaxers and straightening were my least favourite services.'

Ebuni has even featured on the first series of BBC TV show Hair, which set out to find Britain's best amateur hairstylist. Ebuni was chosen from over 1,000 applicants, and made 7th place. Since then, she has gone on to work with London Fashion Week, London Collection Men, and at events in both Dubai and Nigeria.

In addition to all of this, Ebuni hosts the informative and straight-to-the-point hair health podcast – Snatched Edges, she has written her own e-book The Healthy Hair Handbook and has her own range of hair products that have a specialised trichological formula.

Today, Ebuni is determined to help and educate as many people as possible about hair loss and scalp concerns, especially helping to reduce the shame and stigma around it. She explains, "I love my job. I love getting to mix science and hair. It is so rewarding to be able to explain why people are experiencing hair and scalp issues and showing them how a few tweaks can make a major difference.
Ebuni Ajiduah
---
More hair loss articles…