Meet the editorial team behind Black Beauty & Hair magazine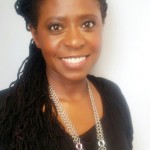 Role Editor-in-chief
Hair must-haves… I have locs, so my waterspray and a good oil
Handbag essential… iPhone and handcream
How do you keep in shape? Hot Yoga
Worst habit… Worrying
Style icon… J.Crew's Jenna Lyons
Last book I read… Special Topics in Calamity Physics by Marisha Pessl
Guilty secret… Candy Crush – I'm on level 1,589. That's probably a week of my life!
Hair icon… Chescaleigh Ramsey
Best things about my job: The variety: writing, going to press launches, meeting the best in the industry and getting to do what others dream about. Oh, and did I mention the products!
Follow on Twitter: @IreneShelley
---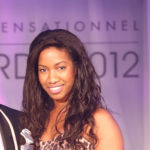 Role: Deputy editor
Hair must-have… A good weave
Handbag essential… Samsung Note
Favourite beauty treatment… Thai massage
Worst habit… squeezing spots
Style icon… Kim Kardashian
Last book I read… 21 Days to a New You by Dr Cecilia D'Felice
Guilty secret… I like watching darts
Fantasy man… Will Smith
What I tell interns… No day is the same
Follow on Instagram: @j.coenterprise
---
If you'd like to get in contact with us, please email: info@blackbeautyandhair.com
---
Out and about with the Black Beauty & Hair team…